Click the arrow below to play video
Yes, you read it right!
Just $10 for three weeks of hands-on activities, strategies and how-to's for creating business and making money during this coming holiday season.
Here's what you can expect:
** Everything is done online in our private Facebook Group.
** Every day Sharon will post a new idea, strategy, how-to tip or suggestion showing you how to create holiday momentum.
** You'll receive templates and calendars to develop a workable plan of action for creating holiday business.
** During our three weeks, Sharon will show you how to overcome objections, find balance and stay stress-free while doing business.
** You'll find tips for staying focused on your plan of action and not allowing distractions to side-track you.
** You won't be alone – we will all be working right along with you. We'll be cheering each other on.
** You'll be networking with other like-minded women in business sharing your company, products, questions and suggestions.
** Again, this is all done online in a private Facebook Group. Each day Sharon will post in the Group either a strategy, suggestion, script, template, resource or how to that you can begin using immediately. You can ask Sharon and group questions, leave comments, network, etc.
This is a brand new online workshop with fresh materials.

I'll say it again: All of this for only $10!!!
Please share this link and information with your friends and team members so they can participate also. There will be something for everyone, no matter their industry or company. It doesn't matter how many years you've been in business, you can always use new ideas.
The Best $10 You'll Ever Spend Creating Business During The Holidays
3 Week Online Interactive Workshop
Begins Monday October 24
Registration is now closed!
"Empowering and mentoring women entrepreneurs to greater personal and professional success."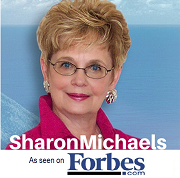 I've been a business owner for over 25 years including 13 successful years in network marketing. I love being my own boss, but I realized that being in business for myself wasn't like having a 9-5 job. No one was telling me when to work, giving me a specific task to complete or even showing me how to work day-to-day growing my business. It was pretty much hit or miss for a few years. I also found myself stressed and at times discouraged about not succeeding the way I knew I should or could and not truly understanding what was holding me back.
My speaking, coaching and writing career began because I was tired of not succeeding the way I wanted to and knew I could. My passion for empowering and mentoring women began taking shape when I discovered and learned how to overcome my own self-limiting stumbling blocks.
Now, and this is the best part, I get to share my discoveries with you on my radio shows, Women Enjoying Success and Entrepreneurial Women Radio, in my articles and blog posts including posts on Forbes.com, in my books available on Amazon.com, on tele-conferences and webinars, during my one-on-one coaching sessions, my MasterMind groups and numerous online courses.
Today my business is dedicated to working with women who have chosen to successfully work for themselves. I teach women how to enjoy business success.