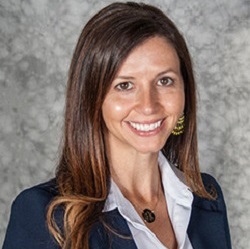 Chrystal Adams
I am thoroughly enjoying "Making Success a Habit MasterMind" with Sharon Michaels. She really knows how to make you dig deep and find all of those road blocks that are holding you back form enjoying success! The way she explains the "Self Sabotage" is spot on and she has amazing methods on how to STOP the sabotage! Her visualization audio content is priceless! I have learned so much about myself over the last few weeks in the MasterMind, and I am finally doing something about it thanks to Sharon. She truly is EMPOWERING! She is easy to work with, easy to relate to and sincerely wants to help! She knows her stuff that's for sure! I am looking forward to working with Sharon one-on-one in the future!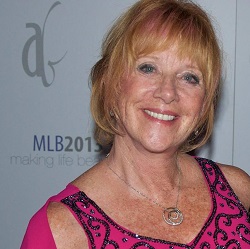 Connie Johnson
Sharon Michaels is an excellent business coach. She helps you to recognize those self-sabotaging habits that may be holding you back and offers solutions for conquering them. And most importantly…she keeps you accountable!! I highly recommend Sharon.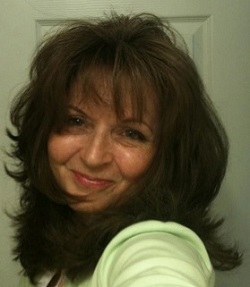 Elizabeth Dyke
Sharon Michaels is an excellent business coach. She helps you to recognize those self-sabotaging habits that may be holding you back and offers solutions for conquering them. And most importantly, she keeps you accountable! I highly recommend Sharon!
"I met Sharon several years ago through a company I represent. I felt an immediate connection with Sharon. Her calming voice, sense of humor and expertise raise thought provoking questions. Sharon's coaching have inspired, supported and given me the strength to feel comfortable going outside my comfort zone. I believe now that I will reach my goals, be successful in my business and have the happiness I deserve! Sharon Michaels is a gift!" Pam CA
"Sharon has provided an empowering experience to clarify my business vision, learn new tools for success and experience nonjudgmental support. Sharon's open and caring style encourages me to take risks and have fun with building my business. I encourage others to take advantage of this powerful coaching." Tia, AZ
"Within the first month of beginning the VIP Mastermind course, I have created a vision and path to my future that no other experience has been able to match. The course is practical, inspiring and experience-expanding. I am challenged each week." Theresa, IL
"All I can say is thank you for allowing yourself to be the channel from which my guiding light would shine through to light my path. Your words of encouragement and your personal testimony all have made the difference in my life. Thank you." Mirlou, FL
"Sharon's 21 Days to Living Your Goals has been a catalyst of change in my life. I signed up for the mastermind group thinking "what the heck, it won't hurt and it might even help!" From the first day of assignments, I was hooked. I have made one very positive change in my life: I now have a major five year goal and I am taking baby steps towards it. I am also getting rid of some bad habits and replacing them with new behaviors that are useful. I am truly thankful that Sharon came into my life at the perfect time!" Viviane, AZ
"Clarity of vision. Excellence of craft. If you want to know who you are and where you are going, sign up for Sharon's VIP Mastermind. If you don't know your goals, this is the perfect place. I came into the program with wonderful dreams of what I want to accomplish. I knew I already had in place a business to build from to reach those dreams. What was I lacking? I didn't have a blueprint to get from point A (my business) to point B (my dreams). Sharon took me by my virtual hand and led me through the process to create the blueprint. Not only that, she helped uncover my own self-sabotaging beliefs that were holding me back from taking action! The VIP Mastermind three-pronged approach is perfect! One-on-one mentoring with Sharon to overcome my self-sabotaging actions; group training teleseminars, which also provide an excellent support group; and Sharon's own 21 Days to Living Your Goals program. And all of this for about three or four hours a week of effort. Go for it. You won't be sorry!" Jennifer, AZ
"My business has increased 1000 percent since I started working with Sharon Michaels. I recommend you begin coaching with Sharon if you are serious about making money and growing your business." C.G. AZ
"Sharon Michaels and I have been coaching for about a month and I have to say her suggestions and insights have a positive impact on my business already. Thank you" E.S. AZ
Carolyn Beck
I've worked with Sharon Michaels as my personal business coach for two years. I have been in Network Marketing for 20+ years and been very successful, but one challenge I'm facing is being and feeling differently at 62 years young than I did 20 years ago. Sharon always takes me back to defining my WHY, identifying where I am today and where I want to be in the future. I know I would not be as focused on my personal and professional future without her. Thank you Sharon for all you do! You're Awesome!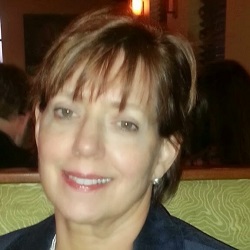 Marilyn Sarno
Sharon Michaels is a master coach mentor and educator. Her experience and wisdom in leading her mastermind groups will take you to the next level to experience increased confidence and discovery of your self-sabotaging behaviors so you can reach your goals and dreams!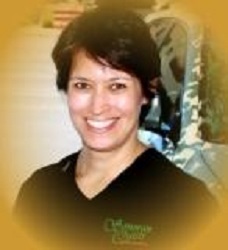 Deborah Munoz-Chacon
Making Success a Habit Mastermind has helped me see where I have been sabotaging my own success. Now I am making better business decisions because I know what to look for. Having the support and connection with the other women in the group has been invaluable as well. I can see that I'm not the only one who needs help in this area. Sharon makes the learning fun and interesting. I would highly recommend this and other courses that Sharon provides. I always get a lot out of her programs.
"Sharon Michaels has helped awaken dreams I have not yet realized. Sharon has repeatedly challenged my thinking strategies in becoming the best person through her expert questioning, her patience to unscramble thoughts I pour out from a confused and unorganized mind. Sharon Michaels is a rare professional that gives so much of herself in helping me to be optimal in my business. Sharon Michaels sets the bench mark for high standards, integrity, and superior knowledge. Thank  you, Sharon Michaels for you flexibility and wisdom."  Janie CA
"It was Christopher Morley who said, 'There is only one success—to be able to spend your life in your own way.' When you are in the process of discovering how you want to live your life your own way, you often experience a multitude of emotions, both positive and negative. Going through this special program with Sharon has been a joy for me and of great value because she guides me through my negative emotions associated with achieving my success, she celebrates my milestones, and she gives me a kick in the butt when I need it most. She's become a mentor, coach and most of all a friend—this is rare." Lisa, AZ
"This has been a phenomenal experience for me! It's like the flood gates of possibility have opened and all these positive thoughts for the future are running through my mind. It's the personal contact with Sharon that makes this Mastermind so powerful." Vicki, NC
"I just want to briefly say how much I loved Day 5 and the goals I've chosen. And the process brought me to the very most important 5 things I wanted to do. And they surprised me a little. They were what I really wanted, not what I ought to want. And I'm so excited about doing them!" Kim, TX
"Sharon Michaels has had a tremendous impact on my life, both professionally and personally over the last few months. She has a unique and effective way of helping people, especially women, find their inner strengths and overcome their weaknesses to be able to set and achieve their life-long dreams. She gave up a successful executive career to pursue this path and I know that she is truly going to create a tidal wave of success driven women who know how to utilize their strengths to realize their goals. She also reminds us that we need to maintain balance in our lives in order to stay healthy and enjoy the fruits of our successes. The members of her VIP Mastermind groups are carefully chosen so they complement each other. Her program is very specifically detailed so that when the participant has completed all 21 steps she has a clear understanding and direction and indeed is already well started to completing their plan of action. I wholeheartedly recommend Sharon's books, and programs to any dynamic person who wants to achieve personal success."  Luanna, UT
"I wanted to take this time to extend a word of gratitude. You are an amazing businesswoman. Over the past few months you have helped me change my perspective on my business decisions and choices. Thank you for being my cheerleader, my conscience, and that little voice of "Yes You Can" and also being tough on me when I needed it. Getting with you every week made such a difference. It gave me hope and helped me see my future in a different way. You provide such an invaluable service to women as a whole. We as women need to stick together and support each other as much as we can. I will definitely refer you to any of my business associates and or friends who may need your service." S.H. CA