Upcoming Events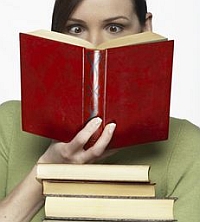 TeleConferences/Webinars/MasterMind Groups
FREE Webinar with Sharon Michaels
3 Part Time Moneymaking Activities
That Can Produce Full Time Results
Join coach and business mentor to women in business Sharon Michaels for this to-the-point webinar that will have you using your time more wisely and choosing your moneymaking activities more carefully.
***Even though the "live" webinar is over, you can still register and receive a link to the complete replay.***
Sharon speaks from over 25 years of entrepreneurial experience. You'll leave this webinar with real-world tools you can begin using immediately.
Isn't it time to succeed the way you know you can? Sharon Michaels will show you three part time moneymaking activities that can produce full time results!
You can watch and listen to this webinar right on your computer. You'll want pen and paper handy to make notes and jot down a few "aha's."
Register here for Sharon's Wednesday September 10, 2014 Webinar:
Register for Sharon's FREE 3 Part Time Moneymaking Activities That Can Produce Full Time Results Webinar
~~~~~~~~~~~~~~~~~~~~~~~~~~~~~~~~~~~
To keep up with all of Sharon's upcoming events please subscribe to Sharon's Ezine Unlimited Success For Women where you will receive all the up-to-date information about Sharon's webinars and much, much more.
~~~~~~~~~~~~~~~~~~~~~~~~~~~~~~~~~~~~~~~~~~~~~
Sharon's Women Enjoying Success Membership Site
Are you ready to have me, Sharon Michaels, as your 24 hour Online Success Coach?
If you are a success-oriented woman who is ready to positively grow yourself and your business, this is the personal and professional development site for you! I see this site as an online community of businesswomen who want to succeed in business and have fun enjoying their successes.
I promise you that every month you will find the most up-to-date success tools for growing yourself, your wealth, and your business – all in one location.
What makes Women Enjoying Success so exciting is that each month we will explore essential success-building themes. Each Success Module will be focused on both the personal and professional tools necessary to succeed and thrive in business and, in life. It's like having Sharon available 24/7!
I invite you to read more and join as a Gold Member: http://WomenEnjoyingSuccess.com