Upcoming Events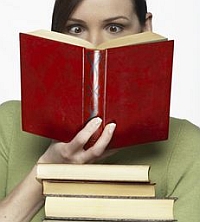 TeleConferences/Webinars/MasterMind Groups
It's Time to Create Your Unstoppable Business-Builder Mindset MasterMind Group – Begins April 1, 2014
Please, watch the video – be sure to turn up your speakers…
Here's a direct link to read all the details and register to join us at:
It's Time to Create Your Unstoppable Business-Builder Mindset
~~~~~~~~~~~~~~~~~~~~~~~~~~~~~~~~~
You are cordially invited to take a look at all the fun we had at the Facebook Virtual Book Launch Party for my newest paperback and Kindle book -



21 Days to Living Your Dreams: A step-by-step hands-on approach to achieving your goals and living the life of your dreams.

The event is over BUT the Facebook page will remain active if you'd like to read the how-tos, tips and the other fun activities we shared.

Here's a direct link to my Facebook event:
Facebook Virtual Book Launch Party link

~~~~~~~~~~~~~~~~~~~~~~~~~~~~~~~~~~~~~~~~~~~~~




 

You can stay up-to-date with all of Sharon's teleconferences and webinars by subscribing to her free Ezine  http://UnlimitedSuccessForWomen.com

~~~~~~~~~~~~~~~~~~~~~~~~~~~~~~~~~~~~~~~~~~~~~
Sharon's Women Enjoying Success Membership Site
Are you ready to have me, Sharon Michaels, as your 24 hour Online Success Coach?
If you are a success-oriented woman who is ready to positively grow yourself and your business, this is the personal and professional development site for you! I see this site as an online community of businesswomen who want to succeed in business and have fun enjoying their successes.
I promise you that every month you will find the most up-to-date success tools for growing yourself, your wealth, and your business – all in one location.
What makes Women Enjoying Success so exciting is that each month we will explore essential success-building themes. Each Success Module will be focused on both the personal and professional tools necessary to succeed and thrive in business and, in life. It's like having Sharon available 24/7!
I invite you to read more and join as a Gold Member: http://WomenEnjoyingSuccess.com
~~~~~~~~~~~~~~~~~~~~~~~~~~~~~~~~~~~~~~~~~~~~~
You can subscribe to Sharon's Ezine Unlimited Success For Women where you will receive all the up-to-date information about Sharon's webinars and much, much more.