Upcoming Events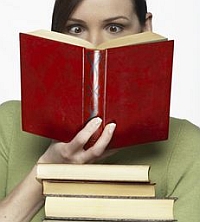 TeleConferences/Webinars/MasterMind Groups
Here's What's Happening…
Come join coach, author and mentor to women in business
Sharon Michaels
as she hosts a special
Virtual Business Building Party on Facebook
.
Join us for this exciting six hour complimentary business building party on Sunday August 30, 2015. Join us all six hours or stop by any time and as many times you'd like during the party.
Sharon is the creator and administrator of the popular Facebook Group and blog WomenWhoWantToSuccessfullyWorkForThemselves.com
Enjoy fun games, trivia questions, great success tips, business building strategies, personal development how-tos, free gifts and exciting new posts every 15 minutes. Come join the fun anytime during the six hours!!!
2-8 PM EDT
1-7 PM CDT
12-6 PM MDT
11:00 AM – 5:00 PM PDT (includes AZ)
Invite your Facebook and Social Media friends, team members and other women you know who are interested in networking and having fun learning and growing together.
Please RSVP "Going" here: Sharon's Virtual Business Building Facebook Party


~~~~~~~~~~~~~~~

To keep up with all of Sharon's upcoming events please subscribe to Sharon's Newsletter Unlimited Success For Women where you will receive all the up-to-date information about Sharon's webinars and much, much more.