Upcoming Events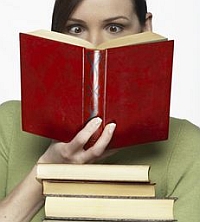 TeleConferences/Webinars/MasterMind Groups
Here's What's Happening…
Women Business Owners – 5 Moneymaking Ways Social Media Should Be Growing Your Business
–
July 8, 2015 Complimentary Webinar
Join Sharon Michaels on Wednesday July 8, 2015 as she shares five ways to grow your business using the power of Social Media. If you're not using Social Media effectively, you are missing a huge marketing opportunity.
Register today to discover how savvy women business owners use Social Media to grow their businesses without spending a lot of time or having to become Social Media experts.
Social Media is easier than you think, if you truly understand and appreciate the business-building potential. Even if you're not currently on Social Media but thinking about starting, you'll benefit from this webinar.
Register today for Sharon's complimentary webinar on Wednesday July 8, 2015 – your registration also ensures you'll get the complete replay from start to finish even if you cannot join us "live."
Click here to register for Sharon's webinar…
Link to register for July 8th Complimentary women-business-owners-5-moneymaking-ways-social-media-should-be-growing-your-business Webinar
© Copyright 2015 SharonMichaels.com – All Rights Reserved


~~~~~~~~~~~~~~~~~~~~~~~~~~~~~~~~~~~
To keep up with all of Sharon's upcoming events please subscribe to Sharon's Newsletter Unlimited Success For Women where you will receive all the up-to-date information about Sharon's webinars and much, much more.
~~~~~~~~~~~~~~~~~~~~~~~~~~~~~~~~~~~~~~~~~~~~~