Upcoming Events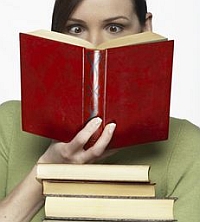 TeleConferences/Webinars/MasterMind Groups
The Powerful Three M's of Network Marketing
and Direct Sales Success (Replay)
Free Webinar with Sharon Michaels
Wednesday July 16, 2014
**Sorry you missed the "live" webinar – here is a link to the complete replay:
Replay of the The Powerful Three M's of Network Marketing and Direct Sales Success Webinar
Join author of Are You Asking the Right Questions for Sponsoring Success and coach to women in business Sharon Michaels as she reveals three powerful and moneymaking "M's" you can begin using immediately to grow a successful network marketing and direct sales business. These moneymaking skills can take you from so-so to so much more successful in just months.
* Does your network marketing or direct sales business feel like it is stuck in neutral?
* Do you feel you're not attracting the right people into your business?
* Do you want to learn how to focus more of your time on moneymaking activities?
If you answered "YES" to any of these questions, join me for my FREE webinar on Wednesday July 16th and I'll show you how to grow a moneymaking business.

**Sorry you missed the "live" webinar – here is a link to the complete replay:
Replay of the The Powerful Three M's of Network Marketing and Direct Sales Success Webinar

Note from Sharon: Invite your friends, team members and other success-oriented women to join us on this free webinar – I promise they will thank you!
~~~~~~~~~~~~~~~~~~~~~~~~~~~~~~~~~~~
To keep up with all of Sharon's upcoming events please subscribe to Sharon's Ezine Unlimited Success For Women where you will receive all the up-to-date information about Sharon's webinars and much, much more.
~~~~~~~~~~~~~~~~~~~~~~~~~~~~~~~~~~~~~~~~~~~~~
Sharon's Women Enjoying Success Membership Site
Are you ready to have me, Sharon Michaels, as your 24 hour Online Success Coach?
If you are a success-oriented woman who is ready to positively grow yourself and your business, this is the personal and professional development site for you! I see this site as an online community of businesswomen who want to succeed in business and have fun enjoying their successes.
I promise you that every month you will find the most up-to-date success tools for growing yourself, your wealth, and your business – all in one location.
What makes Women Enjoying Success so exciting is that each month we will explore essential success-building themes. Each Success Module will be focused on both the personal and professional tools necessary to succeed and thrive in business and, in life. It's like having Sharon available 24/7!
I invite you to read more and join as a Gold Member: http://WomenEnjoyingSuccess.com