Why join a Sharon Michaels MasterMind or Workshop?
Be sure to scroll down to see available new MasterMinds and Workshops.
Learn new skills in a supportive environment. No pressure to "perform," only a positive atmosphere of encouragement and support.
Group coaching calls to network and discuss challenges, solutions and celebrate successes.
Real time private Facebook Group Page to stay connected, interact and share "aha's" during and after the MasterMind.
A way to stay focused on learning one specific success skill at a time. Sharon's MasterMinds are dedicated to using your time wisely.
The entire MasterMind is done from the comfort of your home.
If you choose, you'll have an accountability partner to support your growth, lend encouragement and keep one another on track during the MasterMind.
During the MasterMind Sharon is available to answer questions by email and Facebook. You don't have to feel stuck – Sharon is there to support your successes.
All Sharon's MasterMind Programs Are:
* Structured so you can work at your own pace * Focused on learning new personal and professional skills * A fun way to be accountable to yourself, your goals and your business * Aimed toward showing you the money making activities to consistently grow your business * An empowering way to meet and network online with like-minded success-oriented women * A way to get and stay organized and use your business-building time effectively * Geared toward giving yourself the POWER to succeed and thrive personally and professionally
---
Read what previous MasterMind members have to say!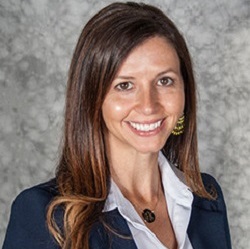 Chrystal Adams
I am thoroughly enjoying "Making Success a Habit MasterMind" with Sharon Michaels. She really knows how to make you dig deep and find all of those road blocks that are holding you back form enjoying success! The way she explains the "Self Sabotage" is spot on and she has amazing methods on how to STOP the sabotage! Her visualization audio content is priceless! I have learned so much about myself over the last few weeks in the MasterMind, and I am finally doing something about it thanks to Sharon. She truly is EMPOWERING! She is easy to work with, easy to relate to and sincerely wants to help! She knows her stuff that's for sure! I am looking forward to working with Sharon one-on-one in the future!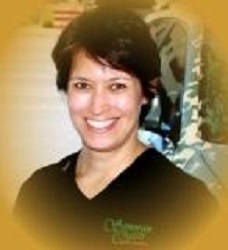 Deborah Munoz-Chacon
Making Success a Habit Mastermind has helped me see where I have been sabotaging my own success. Now I am making better business decisions because I know what to look for. Having the support and connection with the other women in the group has been invaluable as well. I can see that I'm not the only one who needs help in this area. Sharon makes the learning fun and interesting. I would highly recommend this and other courses that Sharon provides. I always get a lot out of her programs.

You are invited to join author and success coach to women in business Sharon Michaels for this empowering, motivating and inspiring "work from the comfort of your own home" three week online MasterMind. Learn and grow in an empowered environment with other women who are ready to succeed and thrive professionally and personally.
To learn more about the MasterMind and to signup click the link below.
http://womenwhowanttosuccessfullyworkforthemselves.com/stop-wasting-your-time-mastermind/
12995 N Oracle Rd., Ste. 141 PMB 246 Tucson, Arizona 85739